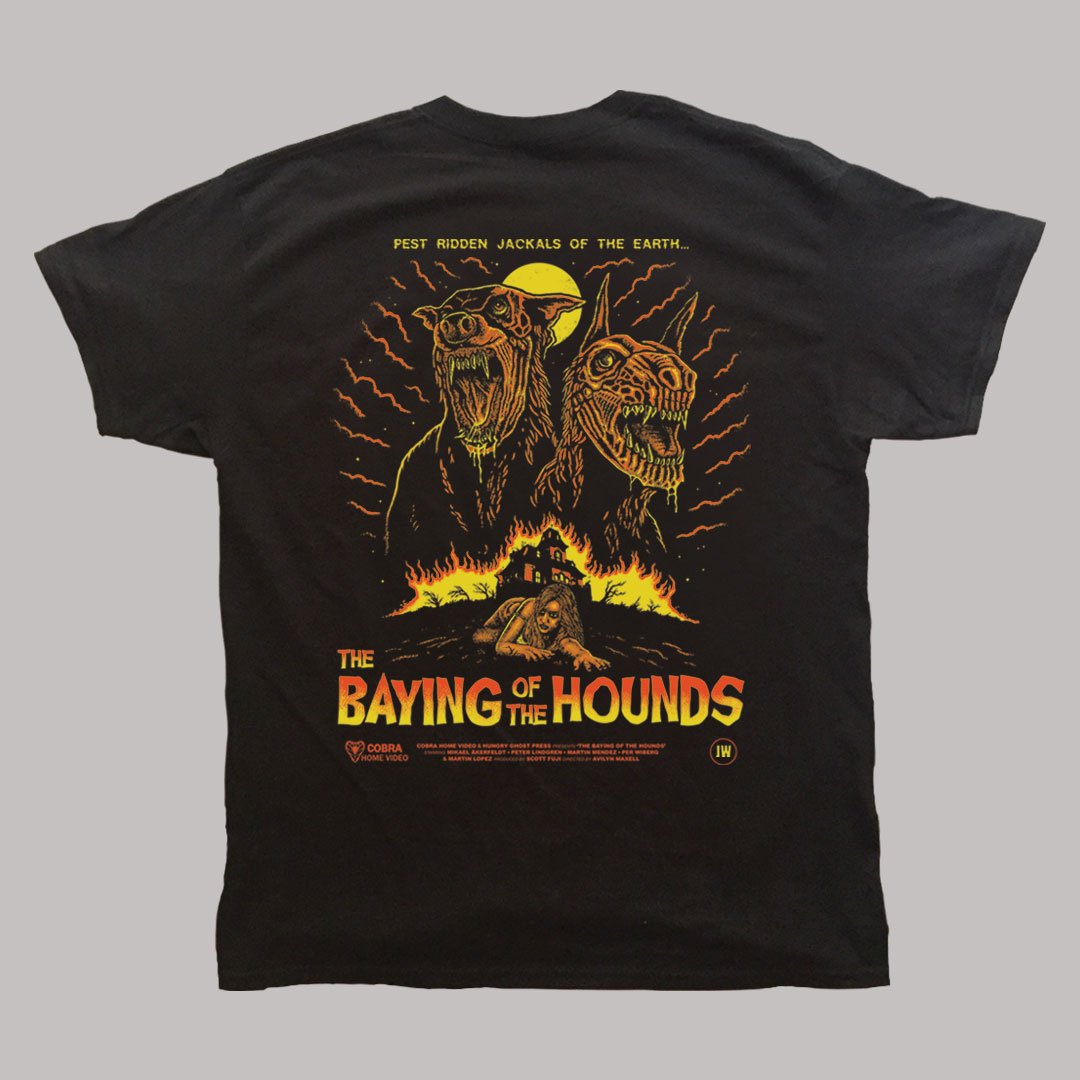 DIABOLICAL BEASTS...
Inspired by the Opeth song of the same name and Roky Erickson's Two-Headed Dog, this was our collab shirt design with Hungry Ghost Press a while back. Previously only available in the USA!
Pocket front and large back screen-printed on a preshrunk jersey knit black tee.
This design is currently being printed and is due to arrive at Cobra HQ on 14th December.